Fall Volunteer Work Day
October 15, 2022
Example projects from 2021: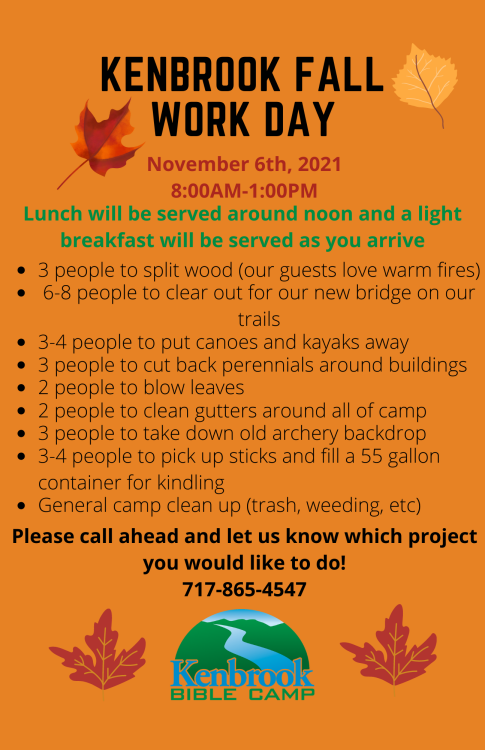 More information coming soon for 2022!
Help us to prepare our facilities and grounds for winter. Projects this year will include: splitting wood, putting away canoes and kayaks, blowing leaves, cleaning gutters, and more. A light breakfast will be served at 8:00am and lunch will be served as work concludes at 12:00pm. Please call 717.865.4547 or e-mail if you are interested in helping during this event!