Youth Group Pricing

In order to obtain the youth package rates below the group needs to be comprised of at least 75% youth under the age of 18. Linens and towels are not included in this package; please come prepared to bring your own or you can discuss at booking about adding these for an additional $10/person.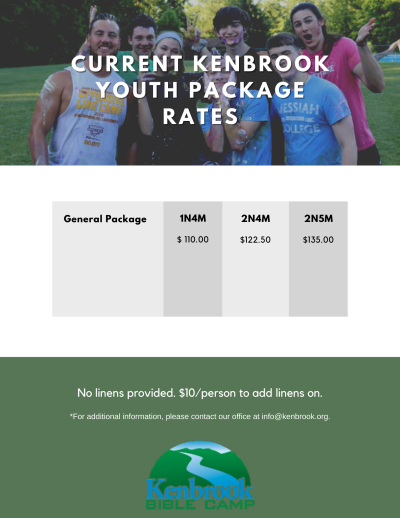 Just outside of our youth lodges are various activity options. Take a look at our Game Plaza section to see what is there. Two large plating fields are available for usage by groups. The 99 acres of Kenbrook Bible Camp have various hiking trails that can be used for both recreation and education.
Youth Groups will have access to the lake (with boating equipment) and our gym (with game room) while they are here. We promise to make sure you have at least two full hours of exclusive gym time.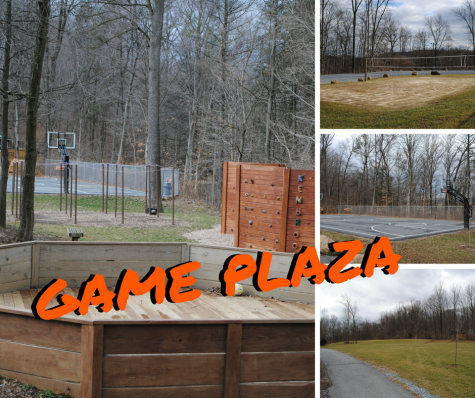 Our Game Plaza area includes:
Tetherball

Gaga ball

9 Square in the Air

Bouldering Wall

Basketball Court

Volleyball Court

Playing Field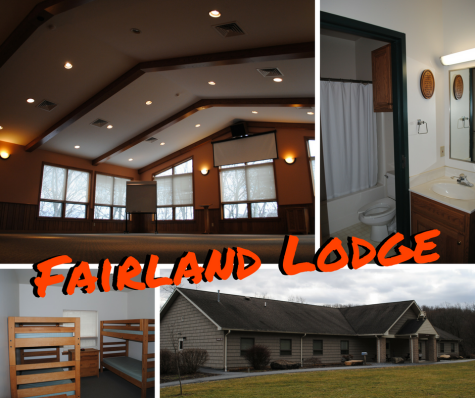 Fairland Lodge is the central hub of our youth camp. It sits nearby our largest playing field, outdoor pavilion, swimming pool and many hiking trails. Accommodations are dormitory style: 4 bunks to a room and a private bathroom for each room. Fairland also houses two meeting rooms, one of which is the largest at Kenbrook. Houses up to 56 people.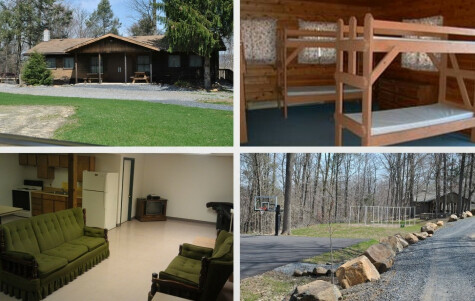 Koinonia Lodge is the perfect lodge for smaller groups. It has two dormitory style rooms, that each house 10 people, with a shared multi-shower/multi-toilet bathroom. Upstairs has a small common area but the basement boasts a cozy meeting room. This lodge sits right atop our Game Plaza (basket ball court, Gaga Ball, Tetherball, 9-Square, etc). Houses 20 people.